Transportation Project Engineer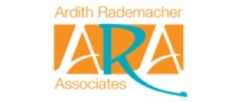 Ardith Rademacher & Associates is a management recruiting firm specializing in the construction industry. Our direct construction industry experience enables us to provide a unique perspective and approach to difficult staffing and career advancement issues within the construction industry.
We know the construction industry. We have conducted successful recruiting assignments in a wide variety of construction and engineering job categories both locally and nationwide.
Description
Transportation Project Engineer
As an innovative leader in Texas transportation highway and roadway design this is the opportunity
to take your career to the next level; a growth opportunity for a Project Engineer who is a registered
PE in Texas. As an accelerated opportunity for professional advancement and development with
client facing responsibilities, our client is committed to providing you the projects, resources and
support to achieve your career goals.
In this role, you will lead and mentor junior teams in the development of highway feasibility and
planning studies, geometric design schematics and final construction plans and cost estimates. In
addition, you will lead daily coordination of roadway design, maintenance of traffic plans, drainage
design, pedestrian and bike facility design, retaining wall layouts, storm water pollution prevention
plans, signage and pavement marking design. Along with these client coordination responsibilities,
you will supervise a team in the production of these project deliverables.
Our ideal candidate will be and have:
A Bachelors Degree in Civil Engineering
A licensed PE in the state of Texas with at least 5 years of roadway and drainage design experience
Motivated to for aggressive, professional advancement
A track record of solid communication and organization skills
We offer exceptional compensation and benefit package, signature project opportunities, aggressive
career advancement and continuing education.
Related Jobs