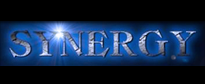 Synergy Professionals, Inc. is a national construction recruiting firm with offices in Atlanta, GA and Chesapeake, VA. We are devoted exclusively to the construction industry. Synergy Professionals is committed to being the best recruiting service available to our clients and to the candidates we present.
See our website at: www.Synergyprof.com
Description
The Atlanta office of a Southeast Regional General Contractor is searching for an experienced IT Systems Engineer
Requirements:
Monitor existing systems to ensure structural integrity
Oversee the development and installation of new hardware and software
Install and configure operating systems and other software and routinely test installed software for glitch detection and other issues
Provide technical direction to IT support staff
Ensure constant availability of technical resources
Design and implement security systems and backups to maintain data safety
Bachelor's Degree in Information Technology, Computer Engineering or related field required
6+ years' experience in system engineering and IT support required
Proven track record of success in installation and maintenance of Viewpoint software is required
Experience creating automated scripts and software preferred
Experience working for a commercial General Contractor or subcontractor is a plus, but not required
Compensation:
$70,000 - $85,000 base salary, depending on experience, plus excellent benefits package.
keywords:  Construction jobs, IT jobs, IT Systems Engineer, Information Technology, computer software, systems engineering, Systems engineer, computer hardware, VMware, computer systems, computer engineering, IT Help desk, software installation, 201109-IT,