Lead Construction Superintendent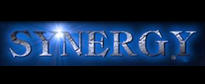 Synergy Professionals, Inc. is a national construction recruiting firm with offices in Atlanta, GA and Chesapeake, VA. We are devoted exclusively to the construction industry. Synergy Professionals is committed to being the best recruiting service available to our clients and to the candidates we present.
See our website at: www.Synergyprof.com
Description
Highly respected national General Contractor is searching for Lead Construction Superintendents to run large Data Center projects in Leesburg, Virginia, Dallas, Texas, and Clarksville, Tennessee.  The project duration for each location is approximately 4 years and each project is roughly $500M.
This is a highly visible position in the company.  The opportunity for advancement to a Regional Superintendent is possible.
(We are also searching for a Sr. PM/Project Executive to manage one or more of these projects, so if you know someone qualified for that role who you'd like to work with, let us know.)
Requirements:
Data center construction experience is required.
You must have experience supervising at least one data center project of at least $200M in value for a GC or CM as the Lead Superintendent, within the last 3 years.
You must have at least 10 years' experience as a Superintendent for either a General Contractor, Construction Manager, or a Developer/Builder
You do not need to currently live in the Leesburg, VA, Dallas, TX, or Clarksville, TN area – reasonable relocation expenses will be paid for the right candidate.
Compensation:
$140,000-$175,000, per year depending on experience. Excellent benefits package, company car, bonus potential.
Synergy Professionals does not discriminate on the basis of race, gender, age, religion, marital status, disability, or any other protected characteristic.
Keywords: construction jobs, data center, industrial construction, mission critical, Superintendent, Lead Superintendent, General Superintendent, construction supervision, Microsoft, google, Dallas, Fort Worth, Texas, TX, Clarksville, Nashville, TN, Tennessee, Leesburg, Virginia, VA, Washington DC, Atlanta, GA, construction jobs, data center, industrial construction, mission critical, Superintendent, Lead Superintendent, General Superintendent, construction supervision, Microsoft, google, Dallas, Fort Worth, Texas, TX, Clarksville, Nashville, TN, Tennessee, Leesburg, Virginia, VA, Washington DC, Atlanta, GA 230525-S
Related Jobs