Manager of Acquisitions and Development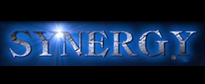 Synergy Professionals, Inc. is a national construction recruiting firm with offices in Atlanta, GA and Chesapeake, VA. We are devoted exclusively to the construction industry. Synergy Professionals is committed to being the best recruiting service available to our clients and to the candidates we present.
See our website at: www.Synergyprof.com
Description
National residential Single Family Real Estate Developer has opened a new group specializing in build-to-rent homes.  They have 5000 lots purchased and another 4000 in the pipeline.  They are currently searching for a Manager of Acquisitions & Development for this new group to lead the pre-construction, due diligence, & pro forma evaluation efforts for this new group. 
This role will be responsible for directing the real estate development process for various locations starting with site identification and acquisition through zoning approval, then handoff to the Design and Construction team.
Responsibilities:
Evaluate risks and determine suitability of specific sites for development.  This will include consideration of local zoning and building codes and the associated cost implications.
Lead Design Development process
Lead all due diligence functions
Manage all consultants to ensure timely completion of assigned tasks.
Ensure project delivery schedule is maintained.
Lead the Zoning approval process.
Establish and maintain strong working relationships with local zoning and building departments.
This position is based in the Alpharetta office.  Travel for meetings, site evaluations, and presentations will be required. These maybe in GA, TX, FL, AZ, or WA.
Requirements:
Experience working with local county and municipal government commissioners, zoning boards, and building departments.
Knowledge and understanding of local zoning requirements, building codes, community concerns, trends, etc.
Knowledge of local and state level laws and regulations regarding real estate development
At least 5 years of experience working on the owner's side of real estate development during the preconstruction processes.
A 4 year degree in Engineering, Project Management, Land Planning, Real Estate Development or related field is required.
Compensation:   $110,000.00 - $125,000.00/yr. depending on experience, plus a full benefits package and incentives.
Synergy Professionals does not discriminate on the basis of race, gender, age, religion, marital status, disability, or any other protected characteristic.  We encourage veterans, minorities, women, and persons with disabilities, to apply.    
Keywords: construction jobs, Assistant Real Estate Development Manager, Real Estate Development, area manager, Construction jobs, Construction, Single family, residential, production homes, production housing, for-rent, build-to-rent, build to rent, build for rent, build-for-rent, custom homes,  production homes, semi-custom homes, zoning approvals, site acquisition,  Southeast U.S., Alpharetta,  Atlanta, Georgia, Marietta, Florida, Texas, Arizona, Colorado, Seattle, Washington,  GA, FL, TX, AZ, CO and Washington State, house, Real Estate Development Manager, Real Estate Development,  Director of Real estate development, Single family, residential,  home construction, single family residential, Southeast U.S., GA, Georgia, Tennessee, TN, house, Alpharetta, Marietta,  Atlanta,  GA, 220503-RD,