Multifamily Assistant Superintendent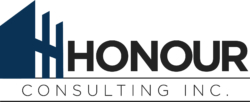 H&H Consultants, Inc. is an industry leading construction recruiting firm in the southeast. Headquartered in Charlotte, NC H&H Consultants is devoted solely to the construction industry and has worked with many of the ENR Top 400 firms throughout the US during its 27 year history.
Description
Multifamily developer/builder building garden style and podium projects has a need for an assistant superintendent to build projects in the Raleigh area. This builder is building premier projects in the Raleigh area. Competitive pay, excellent benefits and an strong bonus program.