Multifamily Construction Project Manager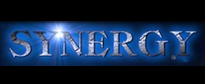 Synergy Professionals, Inc. is a national construction recruiting firm with offices in Atlanta, GA and Chesapeake, VA. We are devoted exclusively to the construction industry. Synergy Professionals is committed to being the best recruiting service available to our clients and to the candidates we present.
See our website at: www.Synergyprof.com
Description
Atlanta-based Multifamily developer/builder/owner has an urgent need for a construction Project Manager or Assistant Project Manager for internal multifamily renovation projects.
Typical projects are mid to high-rise residential and garden style apartments.
This company is growing and offers an excellent opportunity for career advancement.
Responsibilities:
You will work on-site and report to Director of Construction.
You will be responsible for all business aspects of the project including: purchase orders, shop drawings, submittals, scheduling, pay requests, and change orders.
Provide direction and training of APMs/Project Engineers
Work with the field supervision to maintain safety, schedule, and quality of the project.
Qualification Requirements:
You must have at least 3 years experience working on renovations of multifamily apartment This experience must have been while working for a self-performing developer/ builder, GC, or drywall subcontractor.
Ground-up multifamily construction experience is a plus.
You must currently live in the Atlanta area or be willing to relocate here. Reasonable relocation expenses will be paid.
Experience with Procore is required.
A 4 year construction-related degree is required.
Please note -Applicants must be able to work in the U.S. without sponsorship
Compensation:
$80,000 - $100,00/year, depending on experience, plus benefits
Synergy Professionals does not discriminate on the basis of race, gender, age, religion, marital status, disability, or any other protected characteristic.
Keywords: construction jobs, Assistant Project Manager, Project Engineer, APM, Project Manager, apartment renovations, remodeling,  Multi-family, multifamily, wood frame, residential, garden style, podium, mid-rise, midrise,  mid-rise, high rise, Drywall installation, Interior finishes, Tenant interiors,  Drywall Subcontractor, Procore, multifamily renovations, Procore, remodeling, Microsoft Project, Atlanta, Georgia, GA, ATL,  construction jobs, Assistant Project Manager, APM, Project Engineer, PM, Project Manager,  Multifamily,  residential,  garden style, podium, wood frame, stick built, Atlanta, Georgia, GA,