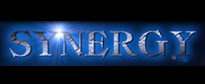 Synergy Professionals, Inc. is a national construction recruiting firm with offices in Atlanta, GA and Chesapeake, VA. We are devoted exclusively to the construction industry. Synergy Professionals is committed to being the best recruiting service available to our clients and to the candidates we present.
See our website at: www.Synergyprof.com
Description
Arlington, VA
Reputable builder is searching for a creative Interior Designer for high-end residential projects in the northern Virginia/DC Metro area.
Responsibilities of this position include:
Work with architects, engineers, consultants, and in-house team members assisting in the overall design of the project with primary emphasis on the interior space.
Provide design team leadership from design development to completion.
Serve as client liaison throughout the project. Residential projects can be a mix of large, high end renovations or ground up single family homes ranging between $4M-$30M.
Requirements:
Bachelor's Degree in Interior Design or equivalent.
1 - 5 years of interior design; preferably in residential, multi-family and/or hotel design.
Excellent interpersonal/communication/problem solving skills (both verbal and written)
Proficiency selecting fixtures, furniture, finishes, and equipment for residential, hotel and mix-used projects.
Compensation
$75,000-$95,000/year, full benefits to include healthcare.
Keywords:  Interior design, designer, interior designer, architect, hotel, mixed-use, residential, autoCAD, REVIT, Design Firm, Architecture, structural design, Architect, 2020, interior design, kitchen and bath, fixtures, finishes, equipment,  Bethesda, Gaithersburg, Rockville, MD, Maryland, Virginia, Washington, DC, interior design drawings, sketch, graphic designer, hotel construction, hotel design, multi-family design,  residential design, Graphic design, interior design, designer, interior designer, hotel, mixed-use, residential, autoCAD, REVIT, Design Firm, interior design, fixtures, finishes, equipment,  Bethesda, Gaithersburg, Rockville, MD, Maryland, Virginia, Washington, DC, interior design drawings, sketch, graphic designer, hotel construction, hotel design, multi-family design,  residential design, structural design, interior design, designer, interior designer, hotel, mixed-use, residential, autoCAD, REVIT, 2020 Design Firm, Architect, interior design, architecture, kitchen and bath,  fixtures, finishes, equipment,  Bethesda, Gaithersburg, Rockville, MD, Maryland, Virginia, Washington, DC, interior design drawings, sketch, architect, hotel construction, hotel design, multi-family design,  residential design, interior design, designer, interior designer, hotel, mixed-use, residential, autoCAD, REVIT,2020,  Design Firm, interior design, fixtures, finishes, equipment,  Bethesda, Gaithersburg, Rockville, MD, Maryland, Virginia, Washington, DC, interior design drawings, sketch, graphic designer, hotel construction, hotel design, multi-family design, residential design, 2020,  190617-INT
Related Jobs