Paving Materials and Quality Control Manager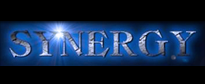 Synergy Professionals, Inc. is a national construction recruiting firm with offices in Atlanta, GA and Chesapeake, VA. We are devoted exclusively to the construction industry. Synergy Professionals is committed to being the best recruiting service available to our clients and to the candidates we present.
See our website at: www.Synergyprof.com
Description
Exciting opportunity for an asphalt paving expert who has experience with quality control and inspection of asphalt pavement design and construction!   You will be working with engineers to design custom asphalt mixes for car and tire companies' proving grounds, text tracks, and even racetracks for auto racing. Then working with the asphalt plant to ensure the proper mix, and the paving contractor to ensure proper application.  Every aspect of this requires rigorous adherence to rigorous specifications for the mix and the installation.   This is not traditional highway construction!
Requirements:
Experience with testing and production of paving materials is required.
At least 10 years of experience with asphalt pavement construction in a design, installation, or QC role is required.
Experience overseeing asphalt roadway rolling straightedge operation and asphalt and milling.
Asphalt paving quality control experience ensuring longevity, ride ability and density.
Must be able to demonstrate an understanding of pavement ride quality.
Must have knowledge of machine control methods for milling and paving.
A 4-year engineering or construction-related degree is required. A professional engineering license is a plus.
You must be willing to travel nearly 100% of the time, sometimes for 1-2 week periods straight. An AMEX card is provided by the company for expenses when traveling.
You must currently live in the Austin, TX area, or be willing to relocate to Austin.
Compensation:    $100K - $150K/year, plus healthcare benefits (premiums paid 100% by company for employee and dependents.)
 Synergy Professionals does not discriminate on the basis of race, gender, age, religion, marital status, disability, or any other protected characteristic.
keywords:  construction jobs, travel, quality control, pavement, asphalt paving, asphalt plant, asphalt mix design, paving quality control, asphalt certifications, asphalt testing, asphalt inspection, quality control manager, QC, testing lab,  racetrack, proving grounds, pavement materials, pavement construction, milling, paving, Austin, Texas, TX, construction jobs, quality control, pavement, asphalt, quality control manager, QC, racetrack, proving grounds, pavement materials, pavement construction, milling, paving, Austin, Texas, TX, 230210-QC,