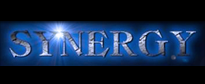 Synergy Professionals, Inc. is a national construction recruiting firm with offices in Atlanta, GA and Chesapeake, VA. We are devoted exclusively to the construction industry. Synergy Professionals is committed to being the best recruiting service available to our clients and to the candidates we present.
See our website at: www.Synergyprof.com
Description
Birmingham based General Contractor specializing in commercial construction has an immediate need for a Construction Project Manager.  This GC is looking for an experienced Project Manager with the desire and drive to help the company grow.   Typical projects are $1M-$8M and are a mix of retail/commercial, healthcare and light industrial. 
This role will be responsible for:
Managing 2-3 projects at a time.
Work with the estimating department during the preconstruction process to provide insight on schedule and construction methods.
Be the direct contact for the project owner and their consultants.
Responsible for managing all business aspects of the project as well as provide direction to the field Supervision.
This position will be based in the company's main office in Birmingham, not at the jobsite
Job Requirements:
At least 5 years' experience working for a General Contractor on commercial construction projects
At least the last 3 years must have been as a PM.
Ground-up construction and some renovation experience is required
A 4 year degree in Civil Engineering or Construction Management is preferred, but not absolutely required. A solid background of project management experience is sufficient.
Compensation: $100 - $130K, plus all premiums for employee health & dental insurance paid, 401K, & Auto allowance
Synergy Professionals does not discriminate on the basis of race, gender, age, religion, marital status, disability, or any other protected characteristic.
keywords: construction jobs, construction jobs, construction, commercial construction, project manager, construction project manager, PM, project engineer, assistant project manager, operations manager, APM, project executive, director of operations, VP of operations, regional director, regional Vice President, commercial construction, healthcare construction, industrial construction, office, school, MOB, hospital, campus housing, dorms, pricing, apartment renovation, apartment, multifamily, multi-family, apartments, units, garden style, hospital construction, healthcare construction, assisted living, senior living, 220722-PM,