Project Manager – Residential Construction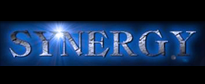 Synergy Professionals, Inc. is a national construction recruiting firm with offices in Atlanta, GA and Chesapeake, VA. We are devoted exclusively to the construction industry. Synergy Professionals is committed to being the best recruiting service available to our clients and to the candidates we present.
See our website at: www.Synergyprof.com
Description
This is a unique opportunity for an experienced Project Manager who has at least 2 years of experience working for a custom home builder/contractor.  This position reports directly to the VP of Construction Services and VP of Operations.  Very little travel required.  Nearly all your activities will be performed from the office.  You will be home every night. This is a growing company with tremendous opportunity for advancement!
Job Duties:
Work with buyers to coordinate with them and the design team to take their home from concept to construction.
Collaborate with architects, engineers, and in-house design team.
Prepare and maintain budget, schedule, changes, etc.
Work with suppliers to ensure on-time delivery of materials.
 Develop and maintain positive relationships with homeowners.
Requirements:
Minimum of 2 years' experience in custom or semi-custom residential construction.
Must be able to read plans, review shop drawings, and develop schedules using scheduling software.
Comfortable and enthusiastic working with high-end demanding clients
We are looking for someone who currently lives in this area or has a strong connection to the area. No relocation expenses will be paid.
A four-year construction-related degree is highly preferred.
Compensation: 
Competitive salary, based on experience.
Excellent benefits package
401K program
Vacation
PTO
Synergy Professionals does not discriminate on the basis of race, gender, age, religion, marital status, disability, or any other protected characteristic.
Keywords:  Construction jobs, residential, single family, custom homes, assistant project manager, APM, PM, project manager, semi-custom homes, , construction manager, new build, ground-up residential construction, project superintendent, builder, custom home, custom homes, luxury home, luxury homes, high-end residential, high-end single family home, log cabin homes, log homes, Construction jobs, residential, single family, custom homes, luxury homes, assistant project manager, APM, PM,  project manager, superintendent, log cabin homes, log homes, Builder, construction manager,  new build, superintendent, ground-up residential construction, log home, project superintendent, custom home, custom homes, luxury home, luxury homes, high-end residential, high-end single family home, Builder, Construction jobs, log cabin homes residential, single family, custom homes, luxury homes, home remodeling, senior project manager, project manager, superintendent, 231026-SFPM,