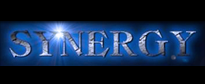 Synergy Professionals, Inc. is a national construction recruiting firm with offices in Atlanta, GA and Chesapeake, VA. We are devoted exclusively to the construction industry. Synergy Professionals is committed to being the best recruiting service available to our clients and to the candidates we present.
See our website at: www.Synergyprof.com
Description
Custom/semi-custom home builder has an immediate need for a BIM Specialist for single family residential construction projects.  This position reports directly to the Director of Product Management & Design.  This is a growing company with great opportunities for advancement!
Job Duties:
Update existing home model library as the company transitions to Revit. (Previous Revit experience is not required.)
Modify drawings and documents for customizations to existing models.
Update and add new models to home library.
Complete preliminary designs, final construction documents, and complete list of building materials
Determine how each model is constructed, ensuring each building component is included in the 3D model
Requirements:
Minimum of 2 years' experience with 3D modeling, residential construction a plus
Must be able to provide a portfolio of previous BIM projects
Experience producing BOM (bill of materials) is a plus but not required.
A bachelor's or associate degree is a plus but not required
You must provide a portfolio of your previous BIM projects.
Previous Revit experience is not required.
Revit experience or BIM certification is required.
Depending on the candidate's skills and experience, a hybrid position (work from home) is possible after 60 days
Compensation: 
Competitive salary, based on experience.
Excellent benefits package
401K program
Vacation
PTO
Synergy Professionals does not discriminate on the basis of race, gender, age, religion, marital status, disability, or any other protected characteristic.
Keywords:  Construction jobs, residential, single family, custom homes,  home remodeling, BIM, Revit, CADD, AutoCAD, 3D Modeling,  custom home, custom homes, luxury home, luxury homes, high-end residential, high-end single family home, Construction jobs, residential, single family, custom homes, luxury homes, home remodeling,  log cabin homes, log homes, BIM Specialist, VDC, renovations, new build, site-superintendent, site superintendent, site-supervisor, project superintendent, custom home, custom homes, luxury home, luxury homes, log cabin homes, log homes, high-end residential, high-end single family home, , Construction jobs, log cabin homes, log homes, residential, single family, custom homes, luxury homes, home remodeling,  231026-BIM,