Senior Estimator/Business Development- Demolition Contractor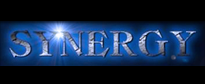 Synergy Professionals, Inc. is a national construction recruiting firm with offices in Atlanta, GA and Chesapeake, VA. We are devoted exclusively to the construction industry. Synergy Professionals is committed to being the best recruiting service available to our clients and to the candidates we present.
See our website at: www.Synergyprof.com
Description
Well-established demolition contractor is searching for a senior level estimator who will also be heavily involved in new business development along with maintaining relationships with vendors and subcontractors.
Responsibilities
• Producing estimates to owners/developers and general contractors for both private and government projects. Project types include complete demolition of medium- large (high-rise) structures along with multi-story and single- story buildings. This position would not be for interior demolition projects.
• Maintaining and establishing relationships with subcontractors and vendors.
• Developing relationships with owners, architects, engineers, developers and general contractors. The selected candidate will be heavily involved in estimating along with business development and should be open to networking and securing new projects.
Requirements:
• The preferred candidate should have 10-20 years of experience in estimating and business development with a demolition contractor on large structures.
• The ideal candidate will reside in the Baltimore/Washington DC metro area and focus on regional opportunities and projects.
• A degree is preferred but not required.
Compensation:
• $150K-$190K/per year with annual bonus and car allowance. Excellent benefit package to include healthcare.
Keywords: Demolition, Estimator, Demolition Contractor, Senior Estimator, Chief Estimator, Construction, Construction jobs, Business Development, high-rise structure demolition, high-rise building, construction estimator, Washington D.C., Baltimore, MD, Maryland, Bethesda, MD, Virginia, Northern Virginia, Beltsville, MD, Chantilly, VA, Springfield, VA, Loudoun County, VA, Rockville, MD, Alexandria, VA, Fairfax, VA, Annapolis, MD, Demolition, Estimator, Demolition Contractor, Senior Estimator, Chief Estimator, Construction, Construction jobs, Business Development, high-rise structure demolition, high-rise building, construction estimator, Washington D.C., Baltimore, MD, Maryland, Bethesda, MD, Virginia, Northern Virginia, Beltsville, MD, Chantilly, VA, Springfield, VA, Loudoun County, VA, Rockville, MD, Alexandria, VA, Fairfax, VA, Annapolis, MD, Demolition, Estimator, Demolition Contractor, Senior Estimator, Chief Estimator, Construction, Construction jobs, Business Development, high-rise structure demolition, high-rise building, construction estimator, Washington D.C., Baltimore, MD, Maryland, Bethesda, MD, Virginia, Northern Virginia, Beltsville, MD, Chantilly, VA, Springfield, VA, Loudoun County, VA, Rockville, MD, Alexandria, VA, Fairfax, VA, Annapolis, MD,