Project Manager for High-End Single Family Renovation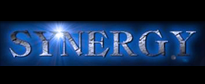 Synergy Professionals, Inc. is a national construction recruiting firm with offices in Atlanta, GA and Chesapeake, VA. We are devoted exclusively to the construction industry. Synergy Professionals is committed to being the best recruiting service available to our clients and to the candidates we present.
See our website at: www.Synergyprof.com
Description
A leading Maryland builder specializing in high-end home renovations is searching for an experienced Project Manager.
This person will be the first point of contact on multiple high-end single family renovation projects and will be client facing during each project. Must have excellent verbal and written communication skills.
Liaison to subcontractors to meet contractual agreements and building codes/inspections.
Responsible for procurement of materials and ensure each project is completed on time and under budget.
Provide direction to subcontractors and to monitor progress to ensure quality of work.
Renovation projects range between $100K- 350K.
This firm is well financed and has a proven track record for the past 20 years.
Candidate must have at least 5-7 years of experience in residential remodeling/renovations.
Must be local candidate or willing to commute within 30-45 miles if located outside the area.
Experience with Buildertrend software is a plus.
Salary range: $70,000-$75,000 per year plus great bonus potential, benefits and healthcare package.
Keywords:  Construction jobs, Single family, residential, renovation, remodeling, Project manager, builder, field , field Supervision, Superintendent, custom homes, Bethesda, MD, Rockville, MD, Gaithersburg, MD, Washington, DC, Keywords:  Construction jobs, Single family, residential, renovation, remodeling, Project manager, builder, field , field Supervision, Superintendent, custom homes, Bethesda, MD, Rockville, MD, Gaithersburg, MD, Washington, DC, 200727-PM,