Travelling Construction Superintendent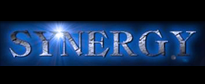 Synergy Professionals, Inc. is a national construction recruiting firm with offices in Atlanta, GA and Chesapeake, VA. We are devoted exclusively to the construction industry. Synergy Professionals is committed to being the best recruiting service available to our clients and to the candidates we present.
See our website at: www.Synergyprof.com
Description
Atlanta-area based company is searching for a Travelling Construction Superintendent who has experience with restaurant, healthcare, tenant interiors, higher education, airport or office space renovation/remodeling projects. 
The responsibilities of this position will include:

100% full time travel within the Southeastern US, extending into Virginia and across Texas.
Managing the crews and subcontractor on fast-paced renovation projects
Project sizes are $200K - $3M and are typically 2 weeks – 2 months in duration
Candidate will be working on restaurant rebranding projects for major restaurant brands.
Ensuring the construction conversion meets the requirements of the brand.
Requirements: 
100 % travel is required.
This company has never laid off one of their superintendents during slow times. They will find work for you in the Morrow office assisting with estimating and other projects if there is a pause between assignments, or during an economic slowdown.
You must have at least 4 years of construction experience working for a General Contractor, or CM, on renovation & /or remodeling projects of restaurants, commercial, retail, or hospitality projects. Residential remodeling will not be considered.
Experience working on renovations of restaurants is preferred.
You must currently live within commuting distance of Morrow, GA area which is where the home office is based.
Due to the fast paced nature of the projects you should expect to work 7 days a week when out of town.  Working 60 – 70 hours /week is normal and expected
Compensation:
$30-$40/hour, overtime pay for any time over 40/hours per week.
All housing,  food, and travel expenses will be paid when away from home
Healthcare, dental, vision, PTO and 7 paid holidays/year
Synergy Professionals does not discriminate on the basis of race, gender, age, religion, marital status, disability, or any other protected characteristic.  We encourage veterans, minorities, women, and persons with disabilities, to apply. 
Keywords: construction jobs, Superintendent, assistant superintendent, field supervision, travelling construction, travelling superintendentr, Tenant interiors, retail, restaurant, renovation, remodel, construction job,  construction jobs, restaurants, Morrow, Atlanta, GA, Georgia, Southeast, remodel, stores, project Engineer, Tenant interiors, retail, restaurant construction, restaurant renovation, restaurant remodel, retail, hospitality, hotel, entertainment,  retail construction, commercial construction, ,  220927-S,