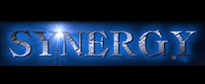 Synergy Professionals, Inc. is a national construction recruiting firm with offices in Atlanta, GA and Chesapeake, VA. We are devoted exclusively to the construction industry. Synergy Professionals is committed to being the best recruiting service available to our clients and to the candidates we present.
See our website at: www.Synergyprof.com
Description
Unique opportunity for an experienced Multifamily & Commercial Construction Warranty Manager in Savannah, Georgia.  Southeast-based Developer/Contractor is searching for an experienced Warranty Manager for a large mixed- use development including high-end retail shops, condominiums & townhomes in Savannah.  Structure types include concrete frame and wood frame.  Experience with both types of structures is a plus, but concrete frame experience is a must.
Responsibilities:
Meet with the owners regarding warranty issues.
Take the warranty calls for your assigned area and determine if the issue is covered under warranty.
Schedule and supervise subcontractors to address the problems, or perform minor repairs yourself, if appropriate.
Requirements:
You must have at least 5 years' experience in the commercial construction industry and have been a Warranty Manager for at least 3 years.
Experience managing warranty issues on multiple buildings concurrently is required.
This position requires tremendous patience and the ability to work in a professional manner with the owners, even when they are wrong.
Experience with basic construction techniques in carpentry and finish work is required.
You must live within 30 miles of Savannah
Compensation:
$65,000 - $80,000 per year depending on experience plus benefits package.
Synergy Professionals does not discriminate on the basis of race, gender, age, religion, marital status, disability, or any other protected characteristic.
Keywords:  Construction, construction jobs, warranty manager, warranty repairs, Warranty technician,  punch list, builder, field , field Supervision, Superintendent, production homes, Southeast U.S., Atlanta,  house, closeout, Savannah, Georgia, finish work, MF, Multifamily, multi-family, hotel, hospitality, resort, steel frame, concrete frame, podium, parking deck, parking garage, stick built, mixed-use, multi-use, multiuse, mixed use, high-rise apartments, mid-rise apartments, concrete frame apartments, concrete parking deck, Steel frame, retail, development, apartments, condominium, condominiums, apartment, 230313-WM,