WWTP Construction Senior Project Manager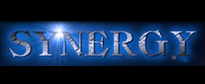 Synergy Professionals, Inc. is a national construction recruiting firm with offices in Atlanta, GA and Chesapeake, VA. We are devoted exclusively to the construction industry. Synergy Professionals is committed to being the best recruiting service available to our clients and to the candidates we present.
See our website at: www.Synergyprof.com
Description
National Top 25 Heavy Civil General Contractor is searching for an experienced Senior Project Manager for construction of water and waste-water treatment plant projects.  You do not have to relocate. Out of town living expenses will be paid.
This is a great opportunity to join a highly respected Top 25 heavy civil contractor and work on some of the highest profile W/WWTP projects in the country.
You must have7-10 years of experience working as a Sr. PM on W/WWTP projects at least $30M in value. A 4-year construction related degree is preferred
Compensation:  $150K - $175,000/yr depending on qualifications. Excellent health care benefits, bonus, 401K, vacation, etc.
Synergy Professionals does not discriminate on the basis of race, gender, age, religion, marital status, disability, or any other protected characteristic.
keywords: Kentucky, KY, Louisville, Lexington, Cincinnati, Ohio, OH. IN, Evansville, Columbus, Bowling Green, Frankfort, Richmond, Nashville, TN, Tennessee, Indianapolis, construction jobs, WTP, WWTP, W/WWTP, construction project manager, pm, construction manager, Senior Project Manager, SPM, Project Executive, heavy civil, water, waste water, wastewater, treatment plant, structures, clarifiers, digesters, tunnels, underground utilities, piping, process piping, underground utilities, process equipment, heavy civil, civil structures, heavy civil, , Mid-West, keywords: Kentucky, KY, Louisville, Lexington, Cincinnati, Ohio, OH. IN, Evansville, Columbus, Bowling Green, Frankfort, Richmond, Nashville, TN, Tennessee, Indianapolis, Indiana, construction jobs, WTP, WWTP, W/WWTP, construction project manager, pm, construction manager, Senior Project Manager, SPM, Project Executive, heavy civil, water, waste water, wastewater, treatment plant, structures, clarifiers, digesters, tunnels, underground utilities, piping, process piping, underground utilities, process equipment, heavy civil, civil structures, heavy civil, , Mid-West,