Civil Construction Superintendent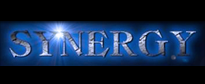 Synergy Professionals, Inc. is a national construction recruiting firm with offices in Atlanta, GA and Chesapeake, VA. We are devoted exclusively to the construction industry. Synergy Professionals is committed to being the best recruiting service available to our clients and to the candidates we present.
See our website at: www.Synergyprof.com
Description
National Top 10 heavy civil General Contractor is searching for experienced Superintendents for construction of water and waste water treatment plant projects for their Atlanta area projects.  If you do not currently live in the Atlanta area reasonable relocation expenses will be paid.
This company is looking for Superintendents experienced in the mechanical and/or piping areas for these projects. Depending on your experience you will lead the yard piping and possibly some process piping work, or lead the setting of equipment and process piping portions of these projects.
Typical project sizes are $50M - $500M in value.
You must have experience working as a mechanical , process, or piping Superintendent on W/WWTP projects of least $50M in total contract value.
A minimum of 10 years working for a General Contractor or specialty contractor on W/WWTP projects is required.
Compensation Level
$80,000 - $110,000/yr depending on qualifications.
Reasonable relocation expenses will be paid for you to relocate to the Atlanta area.
Excellent health care benefits, bonus, 401K, vacation, etc.
keywords: Atlanta, GA, Southeast U.S. , Southeastern U.S., South, construction jobs, WTP, WWTP, W/WWTP, construction,  construction Superintendent,  heavy civil, water, waste water, wastewater, treatment plant, concrete structure,  structures, clarifiers, digesters, filtration, aeration, concrete tanks, ozone, ultraviolet, tunnels, underground utilities, piping, process piping, yard piping, process equipment, millwright, millwright, underground utilities, process equipment, heavy civil, civil structures, heavy civil,  201123-WTS