Commercial Construction Project Manager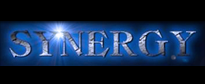 Synergy Professionals, Inc. is a national construction recruiting firm with offices in Atlanta, GA and Chesapeake, VA. We are devoted exclusively to the construction industry. Synergy Professionals is committed to being the best recruiting service available to our clients and to the candidates we present.
See our website at: www.Synergyprof.com
Description
Unique opportunity for an experienced Commercial Construction Senior Project Manager / Project Executive in Savannah, Georgia.  Southeast-based Developer/Contractor is searching for an experienced Sr. Project Manager for a large multi-phase condominium & townhouse mixed-use development project in Savannah.  Structure types include concrete frame and wood frame.  Experience with both types of structures is a plus, but concrete frame experience is a must.
Total buildout for this project is anticipated to take 4 years.  Additional developments to follow.
This person will manage all the business aspects of the project, and direct the Field Supervisors for multiple buildings.
Candidate must have at least 15 years' experience in Commercial Construction.  Mixed-use experience is a plus.
Candidates with a current Georgia General Contractors license are preferred, but not required. 
Compensation:  $130,000 - $160,000/year, plus benefits and bonus.
Synergy Professionals does not discriminate on the basis of race, gender, age, religion, marital status, disability, or any other protected characteristic.
Keywords:  construction jobs, Senior Project Manager, Project Executive, Sr. PM, PX,  MF, Multifamily, multi-family, hotel, hospitality, steel frame, concrete frame, podium, parking deck, parking garage, stick built, mixed-use, high-rise apartments, mid-rise apartments, concrete frame apartments, concrete parking deck, apartments, condominium, condominiums, apartment, Project Manager, Project Executive, PM, PX,  Southeast, Atlanta, GA, Macon, GA, Savannah, GA, Augusta, GA, Myrtle Beach, SC,  Charleston, SC, Jacksonville, FL, construction jobs   Project Manager, Project Executive, PM, PX,  MF, Multifamily, multi-family, mixed use, concrete frame, apartments, hotel, hospitality, resort, convention center, condominium, condominiums, apartment, Prolog, Timberline, Project Manager, Project Executive, PM, PX,  , MF, Multifamily, multi-family, apartments, condominium, condominiums, apartment, steel frame, concrete frame, , Project Manager, Project Executive, PM, PX,   student housing, assisted living, podium, mixed-use, Atlanta, GA, Macon, GA, Columbus, GA, Savanna, GA, Augusta, GA, Savannah, GA, Augusta, GA, Myrtle Beach, SC,  Charleston, SC, Jacksonville, FL, 220511-PM