Construction Project Manager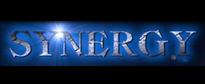 Synergy Professionals, Inc. is a national construction recruiting firm with offices in Atlanta, GA and Chesapeake, VA. We are devoted exclusively to the construction industry. Synergy Professionals is committed to being the best recruiting service available to our clients and to the candidates we present.
See our website at: www.Synergyprof.com
Description
210629-KPM  Knoxville, TN
Construction Project Manager
Construction contractor specializing in small civil construction related projects is searching for a Project Manager to run projects for key clients/owners for their TN division.  Projects are located within a 100 mile radius of Knoxville, TN.  If you currently live in the Chattanooga, TN area working from Chattanooga instead of Knoxville is an option.
Daytime travel to check the status of jobsites will be necessary but you can be home nearly every night.
This position will be responsible for managing multiple concurrent projects.  These projects are not complicated but do require strong management and multi-tasking skills.  Projects are short duration with multiple locations and crews that you will manage concurrently.  You will have full responsibility for scheduling, cost control, subcontractor management, cost analysis, directing crews, billing, and maintaining excellent relationships with owners.
At least 10 years' experience managing construction projects for a GC or specialty contractor as a Project Manager is required.
You must have experience with underground utilities, roadway projects, or site development.
You must be experienced in management of multiple concurrent projects. Project sizes $100K - $1M.
Experience managing subs and directing some self-performed work is required.
Experience analyzing cost, productivity, and schedule is essential.
Ability to manage subcontractors and material procurement is crucial.
Your ability to work well with the client is of utmost importance.
Candidates whose experience has been working for an owner, owner's rep, or design firm do not qualify and will not be considered.  
A 4-year degree is required.
If you do not live within commuting distance of Knoxville, TN, reasonable relocation expenses will be paid.
Compensation:  $100,000 -$120,000/ year plus a vehicle allowance and fuel.
Bonus program paid quarterly.  Medical, dental, & 401K.
Keywords:  sitework, Site work,  building construction, commercial construction, underground utilities, earthwork, dirt work,  bridge repair, wind power, solar power, windmills, electrical transmission lines,  electrical distribution lines, concrete repair, sewer repair, pipe lining, paving, piling, concrete, asphalt paving, concrete paving, driveways, pipe rehabilitation, masonry, foundations, concrete forming, pouring, construction jobs, General contractor, Project Manager, Chattanooga, TN, Knoxville, TN, Project Executive, operations manager, construction jobs,  Heavy highway, civil, Heavy civil, sewer repair, pipe lining, Transportation, sitework, Site work, underground utilities, bridge repair, wind power, solar power, windmills, electrical transmission lines,  electrical distribution lines, concrete repair construction jobs, asphalt paving, concrete paving, driveways, pipe rehabilitation, General contractor, Project Manager, Project Executive, operations manager, construction jobs,  Heavy highway, civil, Heavy civil,