Construction Project Manager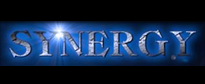 Synergy Professionals, Inc. is a national construction recruiting firm with offices in Atlanta, GA and Chesapeake, VA. We are devoted exclusively to the construction industry. Synergy Professionals is committed to being the best recruiting service available to our clients and to the candidates we present.
See our website at: www.Synergyprof.com
Description
North Carolina-based General Contractor is starting a new commercial construction division and has an immediate need for an experienced Project Manager/Field Manager to help them build this side of the business.   Typical projects are office buildings, restaurants and healthcare facilities, approximately $750K- $3M in value.  All projects are within 30 miles of Winston-Salem.  No extended travel required.
Responsibilities:
Manage 2 - 3 projects at a time depending on size and complexity.
Work with the estimating department during the preconstruction process to provide insight on schedule and construction methods.
Be the direct contact for the project owners and their consultants.
Responsible for managing all business aspects of the projects as well as provide direction to the field supervision.
Hire site supervision and support personnel as required for growth of the division.
Ensure safety, maintain schedule, and build the projects within budget.
Maintain a great relationship with clients and subcontractors.
Requirements:
At least 10 years' experience working for a General Contractor on commercial construction projects in a Project Manager / Field Manager role.
Car Dealership construction experience is a plus.
You must currently live in the Greater-Winston Salem area.
A 4-year construction related degree is preferred, but not required.
Compensation:
$100K - $125K depending on experience along with a fantastic benefit package including healthcare.
Keywords:  construction jobs, Project Manager, PM, APM, Assistant Project Manager, commercial construction, tenant interior, renovations, base building, T.I. Winston-Salem, Fayetteville, Sanford, Greensboro, Asheboro, NC, North Carolina construction jobs, Project Manager, PM, APM, Assistant Project Manager, commercial construction, tenant interior, renovations, base building, T.I. Winston-Salem, Fayetteville, Sanford, Greensboro, Asheboro, NC, North Carolina construction jobs, Project Manager, PM, APM, Assistant Project Manager, commercial construction, tenant interior, renovations, base building, T.I. Winston-Salem, Fayetteville, Sanford, Greensboro, Asheboro, NC, North Carolina construction jobs, Project Manager, PM, APM, Assistant Project Manager, commercial construction, tenant interior, renovations, base building, T.I. Fayetteville, Sanford, Raleigh, Cary, Apex, Fuquay-Varina, Holly Springs, Southern Pine, Pinehurst, Carrboro,  Chapel Hill, Dunn, Garner, Hope Mills, Durham, Asheboro, NC, North Carolina, 230404-PM,