Construction Superintendent – Site Development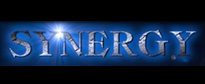 Synergy Professionals, Inc. is a national construction recruiting firm with offices in Atlanta, GA and Chesapeake, VA. We are devoted exclusively to the construction industry. Synergy Professionals is committed to being the best recruiting service available to our clients and to the candidates we present.
See our website at: www.Synergyprof.com
Description
North Carolina based custom home builder is searching for an experienced civil site development Superintendent for the Winston-Salem area.  If you do not live in the area, reasonable relocation expenses will be paid for the right candidate.
Responsibilities include:
Direct self-performing crews and subcontractors
Measure and report quantities
Schedule, direct, and coordinate self-performing crews, equipment, and subcontractors to perform all civil work for residential developments up to 1000 acres.
Full time on-site supervision of developments in the Triad (greater Winston-Salem) area.
Requirements:
At least 5 years site development construction experience
At least 2 years of this experience must have been as a superintendent
Must have computer knowledge and ability to use Microsoft Office software (Word) and email
You must currently live in the Winston-Salem area or be willing to relocate here.
Compensation:
$80,000 - 100,000/year depending on qualifications.
Excellent benefits package.
Generous profit-sharing bonus
Synergy Professionals does not discriminate on the basis of race, gender, age, religion, marital status, disability, or any other protected characteristic.  We encourage veterans, minorities, women, and persons with disabilities, to apply. 
keywords: construction jobs, North Carolina, NC, Greensboro, Winston-Salem, Greensboro, Charlotte, North Carolina, NC, Erie, PA, Charleston, WV, SC, South Carolina, Pittsburgh, PA, Philadelphia, PA, Cleveland, OH, Cincinnati, OH, Richmond, VA, Knoxville, TN, Columbia, SC, site development, superintendent, civil construction superintendent, development, residential, grading, underground utilities, earthwork, excavation, earthwork, underground utilities, grading, paving, site work, excavation,  field , field Supervision, site manager, field manager, Superintendent, custom homes, semi-custom homes, townhomes, , Southeast U.S., Atlanta, shopping centers, shopping malls, subdivisions, Construction jobs, Single family, town home, residential site development, land development, earthwork and underground utilities. development, residential, site work superintendent, earthwork, underground utilities, grading, paving, site work, excavation,  field , field Supervision, site manager, field manager, Superintendent, custom homes, semi-custom homes, townhomes, Winston-Salem, Greensboro, Charlotte, North Carolina, NC, Erie, PA, Charleston, WV, SC, South Carolina, Pittsburgh, PA, Philadelphia, PA, Cleveland, OH, Cincinnati, OH, Richmond, VA, Knoxville, TN, Columbia, SC, custom homes, semi-custom homes, production homes, residential, house, , 230711-SDS,