Heavy Civil Construction Estimator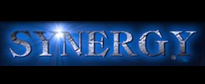 Synergy Professionals, Inc. is a national construction recruiting firm with offices in Atlanta, GA and Chesapeake, VA. We are devoted exclusively to the construction industry. Synergy Professionals is committed to being the best recruiting service available to our clients and to the candidates we present.
See our website at: www.Synergyprof.com
Description
National Top 10 heavy civil General Contractor is searching for experienced highway and/or bridge senior estimators for their Atlanta Division.  Other opportunities available in Raleigh, North Carolina and Dulles, Virginia.
You will work as a member of the estimating team on some of the largest and most prestigious projects in the U.S.
You will be responsible for estimating various aspects of Heavy highway projects.  These may include the earthwork, underground utilities, grading, base, paving, and/or bridge and other structures portions of the projects.
On some projects you may be the lead estimator for the entire project, on others you will assist another Sr. Estimator who is leading that estimate.
Very little travel required.  You will be home every night.
You must currently live in the Atlanta area or be willing to move here.  Reasonable relocation expenses will be paid.
This is a great opportunity to join an excellent construction firm working on the largest heavy civil projects in the country.  Typical projects are in the range of $50 Million to $1 Billion.
You must have worked for a GC, or earthwork/site contractor on civil projects in excess of $10M.
A minimum of 5 years working for a heavy civil GC or site /earthwork contractor is required.
For at least the last 2 years you must have been a full time Estimator estimating DOT highway &/or bridge projects
Experience with HCSS software is required.
Compensation:  $90K- $130K / year depending on qualifications.
Full health care benefits, bonus, 401K, vacation, etc.
Keywords construction jobs, Estimator, Senior Estimator, Chief Estimator,  Georgia, Atlanta  heavy civil, highway, bridge, civil structures, tunnels, underground utilities, earthwork, grading, drainage, piping, paving and base, dams, bridges, marine work, levees, earthwork, grading, excavation, mass excavation, concrete paving, structures, P3, Public private partnership, preconstruction manager, cable stayed, bascule, segmental, HCSS, Estimate, dam, roadway, highway, DOT, D.O.T., GAdot, Vdot, Fdot, cdot, Idot, Ildot, mddot, mdot, cadot, cdot,txdot, Estimator, Senior Estimator, Chief Estimator, Florida, Georgia, Atlanta  Tampa, FL, Central Florida heavy civil, highway, bridge, civil structures, tunnels, grading, drainage, Georgia, Atlanta  P3, Public private partnership, preconstruction manager, cable stayed, bascule, segmental, HCSS, Estimate, dam, roadway, highway, DOT, D.O.T., GAdot, Vdot, Fdot, FLDOT, VADOT, TNDOT, ALDOT, codot, Idot, Ildot, mddot, mdot, cadot, codot, txdot, 230207-EST,